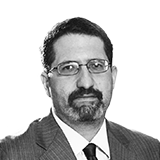 Michael Kapilkov
Michael Kapilkov has been involved in the blockchain space since 2015 and has founded several blockchain startups. Prior to that he has worked in finance and consulting. Currently, he serves as the managing director at mmviii [2008] Digital Assets Group. Michael Kapilkov has served as an advisor to several ICO startups, including Pundi X, CREDITS, CRYPTYK, AlchemyCoin, DeClub, and Job.com.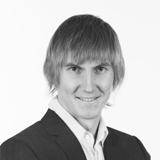 Alexandr Chevtaev
Alexandr is a tech entrepreneur, international speaker and startups advisor. Alexandr is a recognized expert in Internet business, blockchain, ICO/STO and business development. He is a Co-Founder mmviii Digital Assets Group - one of the leading companies in ICO management space. Alexandr holds an International MBA degree from one of the top business schools in the world - IE Business School.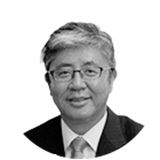 Dongin Chang
He is the president of AiBB Lab (AI, Big Data, Blockchain) and advisor of Linkchain Technical, Funkey Pay, Edenchain, MyCreditChain now. Also, he is a Big Data MBA Professor at Seoul National University and chairman of Big Data Experts Council. Previously, he was the in the position of vice president of SAS Korea, manager of Siebel Korea, and director of Oracle Korea Consulting.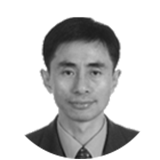 Pungyeon Cho
He is CEO of MetaBuild co. LTD, standing chairman of Korea SW · ICT federation, the chief member of the Ordering Practice Improvement Committee and the chief member of the K-SW Forum Technical Committee.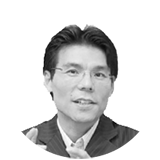 Dongyun Shin
He established Everyzone that be known for vaccine. After that He established Cucu communication and launched cucubox service. Now He is working as a chief marketer in NHN and working for rural development administration as a marketing advisor at the same time.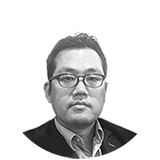 Changju Im
Expertise in VR/AR. Prof. at Korea Polytechnic University. Visiting Prof. at UC Irvine, Institute of Virtual Environment and Computer Game. Founder and CEO of Media Interactive (Merged with Dream Roasting Co.) Postdoc. at Pennsylvania State University, Dept. of Computer Science Engineering. Ph.D. MS. BS. Industrial Engineering (HCI/VR) at KAIST Seoul Science High School.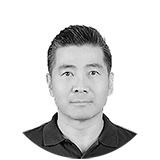 Simon Sungmin Choi
He did run Appleton to develop the mobile phone and established Tinno Mobile Korea to launch French smart phone brand Wiko. Also, he was the head of director of Korea branch for China-U.S. Innovation Institutes of Peking University. Now he is running the consulting company, Dream Holdings and in partnership with Eubiz Law Firm for IT consulting and in the position of Co-CEO in Korea Medical Lab.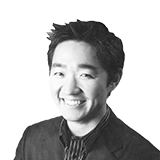 Kent Kim
Having a Bachelors of Economics degree from Harvard University, he is currently serving as the President of AmbleX.net, an international exchange. He is also working as an advisor to the UN WFP (World Food Program) Innovation Centre, Vice President of International Cooperation for the Korean Canoe Federation and the Director of the Yongsan Forum. He has written a total of 16 books including the famous "Time Block".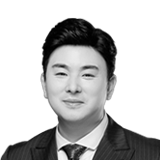 Seok Lee
He has expertise in marketing and consulting. In 2008, he served as the CEO of a marketing company - CHANG UP MANIA. The same year, he won the Daum Communication award in the marketing category and later on, worked as the CEO of Ilmack Consultant Co., Ltd. Currently apart from managing the blockchain community, he is also serving as the Futurepia advisor.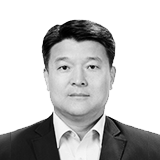 Sangseung Bae
Based on his experience of working at Samsung C&T, KTB Network, and Ministry of Culture, he founded New Paradigm Investment and has invested in multiple startup companies related to the blockchain, VR / AR, AI and O2O platforms that are aiming to become the leading enterprises in the next generation of technology.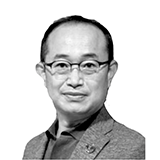 Sungdae Park
Currently, he is the vice chairman of KOMSIMA.org (Korea Medium and Small Industry Managers Association, vice chairman of Korean Society of Industry Convergence, International Member of Beijing Small Business Merchants Association, CEO of Keun-Aleum and in the past has served as the CEO of YJS.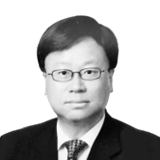 Kiseok Park
He was the largest shareholder of oil field development company(SOTA E&P) in Texas, USA. As an expert in the realfield of competitive marketing, he has been carrying out Cryptocurrency business with his deeply accumulated know-how and experience of marketing. In the future, his clear goal is to become genuine pioneer in the Cryptocurrency market by expanding the innovative 4th generation PIA coin based blockchain technology in Korea as well as in global market places.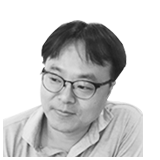 Joohyung Kim
Currently, he is serving as the CEO of Organic Bridge and a decentralized AI beauty platform Elfix. Apart from that, he owns hundreds of formulations and around 74.4 million personalized cosmetics manufacturing technologies. He participated as the Beauty President during the Korea-China Economic Mission in 2017 and conducted a session about the future beauty industry of the Wanma Group. He also won the 2018 Korea Peace Press Award for being the pioneer of developing new technologies.